P3103-8W Mastoloni 18k White Gold 8.5mm Pearl & .14 tw Diamond Pendant, chain sold separately
$1,365.00
In Stock | STYLE: P3103-8W
Ships on Next Open Business Day
Mastoloni 18k White Gold 8.5mm Pearl & .14ctw Diamond Pendant, chain sold separately*Prices are subject to change based on fluctuations in metal prices and currencies
General Details:
Ships on Next Open Business Day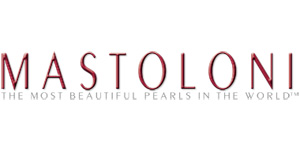 For more than 80 years and three generations, Mastoloni Pearls has been the leading American importer and manufacturer of fine quality cultured pearl jewelry and necklaces. Our fine pearl creations have adorned women for celebrations, milestones, professional and daily wear. We are recognized as one of America's exclusive producers of fine pearl creations known worldwide for beauty, quality and timeless elegance. The name Mastoloni has become synonymous with the pure beauty of exquisite cultured pearls.


Do you have questions about P3103-8W Mastoloni 18k White Gold 8.5mm Pearl & .14 tw Diamond Pendant, chain sold separately?
Please send us a message and our staff will be happy to help you with whatever questions you may have.